The window for submitting to "Ambition" will be extended through the end of April (4/30).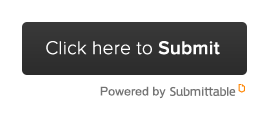 Heirlock is looking for previously unpublished or published poetry (as well as visual art and short story fiction) for its first issue, titled "Ambition." We leave the interpretation of "Ambition" up to the creator of the work, and intend to let the variety of what ambition can mean speak for itself.
Accepted submissions will be paid at the rate of $3 for every 4 lines of poetry, or a separately negotiated rate for other media or forms of writing.
Heirlock seeks to publish both experienced and just-beginning poets and writers. If you have never been published before, you may specify that in this form.
Please submit up to 6 poems/pages/pieces. Response time will not exceed 4 weeks, and will likely be closer to 2. If some of your work has been accepted to another publisher while you wait to hear back from us, please let us know and we can remove the specific pieces from consideration and continue with the rest. If the publishing rights to your work are owned by another journal or magazine, we will not infringe on those.
Your submissions will be kept as true to their original forms as is possible; please submit text documents as .doc or .pdf to help us manage this.